Dinghy Sailing - Start Sailing (Level 2)
This course is for improvers who have completed our Level 1 course. You will practice all of the five essentials of sailing as well learning some basic seamanship skills.
Description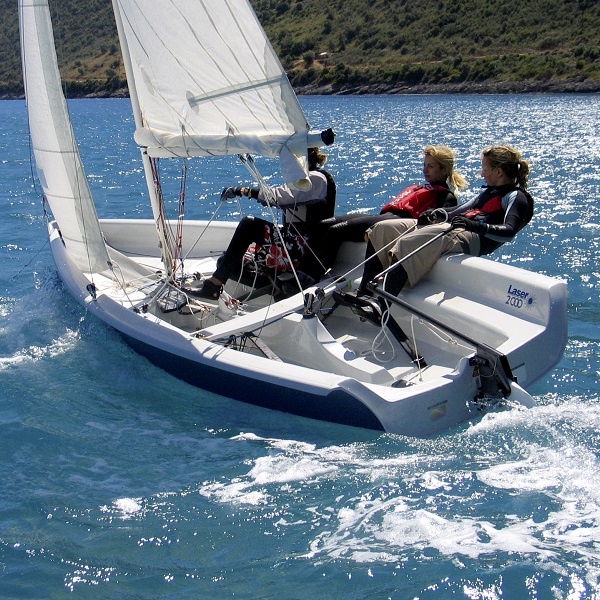 This two-day course is for improver sailors who are keen to develop their skills
First, we recap the basics and then quickly get you out sailing around a course.
You will work on your practical sailing skills, develop your wind awareness and learn some new seamanship skills
Course content
Recap rigging, five essentials, and the points of sailing
Practice 5 essential on a follow my leader or a reaching course
Improved upwind and downwind sailing skills
Man overboard recovery
Lee shore and weather shore landing and departure
Quicker tacking and gybing
Start racing
By the end of the course, you will be getting to grips with sailing in stronger winds and be ready to start racing or hiring with friends and family.
Sailing location
The course is based in a spectacular setting at Middle Harbour Yacht Club on Sydney Harbour.
The local sailing area offers plenty of safe sandy beaches for beginners to learn the ropes
Equipment and instructors
Our training fleet includes Laser Pico single-handers and Laser Bahias, two-person dinghies with trapeze and asymmetric spinnakers.
Our instructors are qualified as well as friendly, experienced and professional.
Private course - less money, more fun
Get your own small group of family and friends together. You pay for 5 places and can bring up to 6 participants!
Enquire using the private course enquiry button at the top of the page.
What's included
Training, equipment, safety cover.
Qualifications
AS Sart Sailing - Level 2
Before you start
This course is for improver dinghy sailors who have completed the level 1 course or who have equivalent experience.
What next?
Once you have completed your level 2 course you will be competent to sail in light to moderate winds and confident to deal with the essential safety and seamanship skills of sailing.
You are now ready to hire a dinghy, start racing, or join an adventure sailing experience.