Windsurfing & Paddleboarding (SUP)
Adrenaline, fitness & fun - come learn with us.
The Zen of windsurfing – that smile on your face after every session, the joy of spending a day blasting or freestyling with friends on the water- every windsurfer knows …
And when the wind dies pick up a paddle and go for a Stand-up-Paddleboard (SUP) session.
You can SUP with friends, SUP for fitness or yoga, or start SUP racing. The possibilities are endless and it's great for health, happiness, and friendship.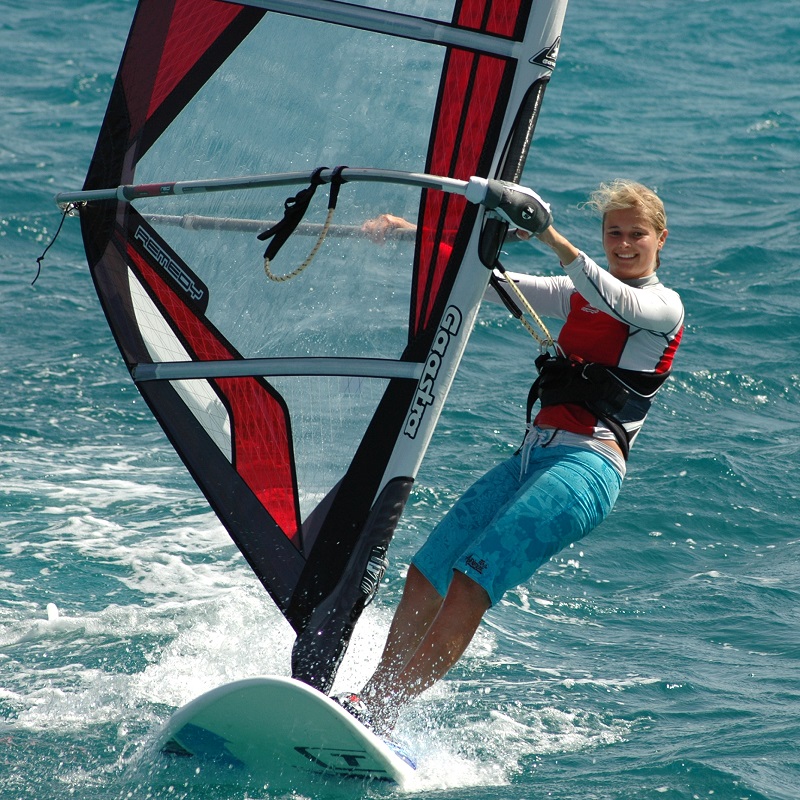 Join a two day intensive Start Windsurfing Level 1 course to learn the core skills of windsurfing. 
Then follow up with Start Windsurfing Level 2 to improve tacking and gybing, learn to beach start and use the harness. 
Or you can book a series of morning classes or arrange a private course for yourself or your group. 
Once you have mastered the basics come and hire a board and get out windsurfing on your own terms.
Our friendly, qualified instructors will gude you through your training. 
Stand up fitness and fun
for everyone!
Stand Up Paddleboards open up a whole new world of
adventure, exploration, fitness, and fun, and anyone can do it!.
Apart from being a 'ton of fun' Stand Up Paddle (SUP) provides you with a low impact, full-body workout that's so enjoyable you can exercise for hours before you realize you have been exerting yourself at all!
If you haven't done much paddleboarding before book a SUP Intro Lesson to learn the basics and understand some essential safety.
We give you simple tips on balance, body position, and stroke techniques that will save you hours of frustration. Get the foundations right and you can go anywhere.
Once you are up and paddling why not Hire a SUP and explore our stunning location or join our SUP fitness classes or SUP adventure/eco-tours.