Top racing experiences in Sydney Harbour and the East Coast of Australia.
Do something amazing this year, book your crew place on the Flying Fish Sydney to Hobart race campaign and tick a big box on your sailing resume.
Or join us for some tropical trade wind racing at Hamilton Island Race Week in the stunning Whitsunday Islands.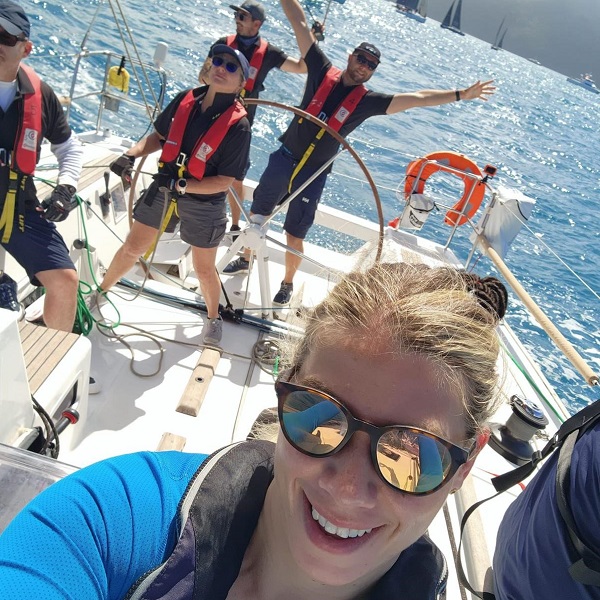 Before you start racing it is helpful to acquire some basic sailing skills so that you can be a useful crew member rather than feeling like you are in the way!
If you haven't sailed much before begin with an RYA Competent Crew course. Then join our Introduction to Spinnakers and Racing course which will teach you some essential spinnaker handling skills and give you more of an understanding of race crew roles.
If you are planning to race offshore you will need the AS / ISAF Offshore Safety and Sea Survival course which is a good idea for anyone going to sea.
Interested in twilight racing at Middle Harbour Yacht Club? Book a package of three courses with Flying Fish and we'll give you one year's free membership to the club. Contact us below for details of this offer.
Hamilton Island Race week
With azure blue waters, white sandy beaches, tropical trade wind sailing and a great 'apres sail' atmosphere its easy to see why 'Hamo', as its known, has become a favourite on the Aussie race calendar.
The Flying Fish Hamilton Island Race Week campaign includes two days of crew training followed by race week. Its an awesome sailing experience and loads of fun too!