Safety, Radio & Maintenance
Essential training to keep you safe at sea.
When it comes to safety at sea, prevention is definitely better than cure!
Having a good understanding of the many variables; weather, tides, navigation, engine failure, etc that can conspire to give you a bad day out will give you more chance of foreseeing a deteriorating safety situation and taking appropriate mitigating action.
It's equally important to have worked out, and drilled, your emergency response plan should the proverbial hit the fan! When disaster strikes, you don't want to find yourself frantically reading the instructions on the liferaft while your vessel is rapidly sinking!
Good seamanship comes with education and experience and safety comes from knowledge.
Our marine safety, maintenance, and navigation courses are relevant to all who go to sea and contain valuable lessons and information that may one day save your life!
For commercial skippers and Yachtmasters, many of these qualifications are mandatory. For recreational sailors and motorboat operators, some are legally required, and most are strongly recommended.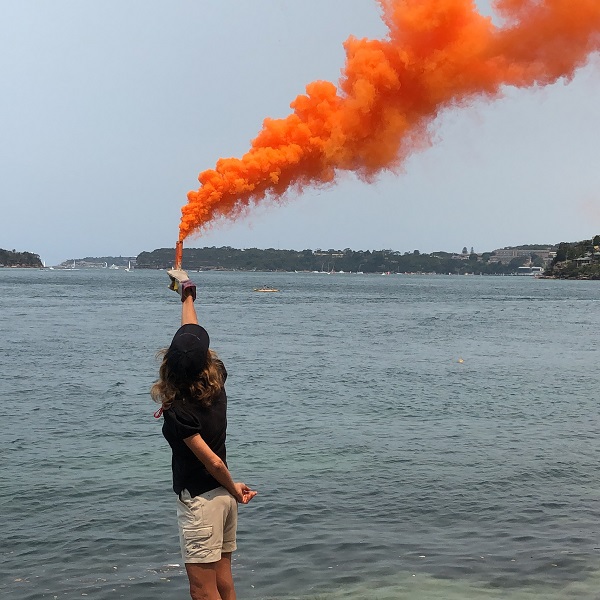 Clearly, going to sea, whether for work or recreation, brings with it some unfamiliar risks which need to be understood and mitigated wherever possible.
All vessels should have a documented risk assessment and Safety Management System (SMS) on board.
The SMS must detail the vessel's standard operating procedures, safety and emergency procedures, and maintenance schedules.
Responsible masters and crew need to be conversant with the vessel's SMS and up to date with their own safety, navigation, and communication knowledge and certifications.
Contact Flying Fish if you would like help with your SMS or advice on which safety courses are essential for your needs.
3 hours

Experience the magic of sailing on Sydney Harbour on one of our comfortable yachts. This short lesson introduces you to the exciting sport of sailing in a safe and controlled way.

$199.00
1 day

Spend a fabulous day sailing on Sydney Harbour aboard one of our comfortable yachts. This is an excellent way to gently learn the ropes, meet new friends, and have a whole lot of fun in the great outdoors. Please choose one of our scheduled dates or enquire below to book it as a private event for your group.

$395.00