Learn the core skills of sailing while having a ton of fun.
Whether you're an adrenaline junkie or a relaxation addict, you can learn new skills with the help of a friendly Flying Fish instructor.
Learn to sail or improve your skills on an accredited course, book a private lesson, or hire a boat and get out sailing on your own terms.

Whatever it takes, get away from the screen and feel the freedom of the wind on the water. It's great for mind, body and soul!
3 hours

Experience the magic of sailing on Sydney Harbour on one of our comfortable yachts. This short lesson introduces you to the exciting sport of sailing in a safe and controlled way.

$179.00
1 day

Spend a fabulous day sailing on Sydney Harbour aboard one of our comfortable sailing yachts. This is a great way to meet new friends and have fun in the great outdoors.

$395.00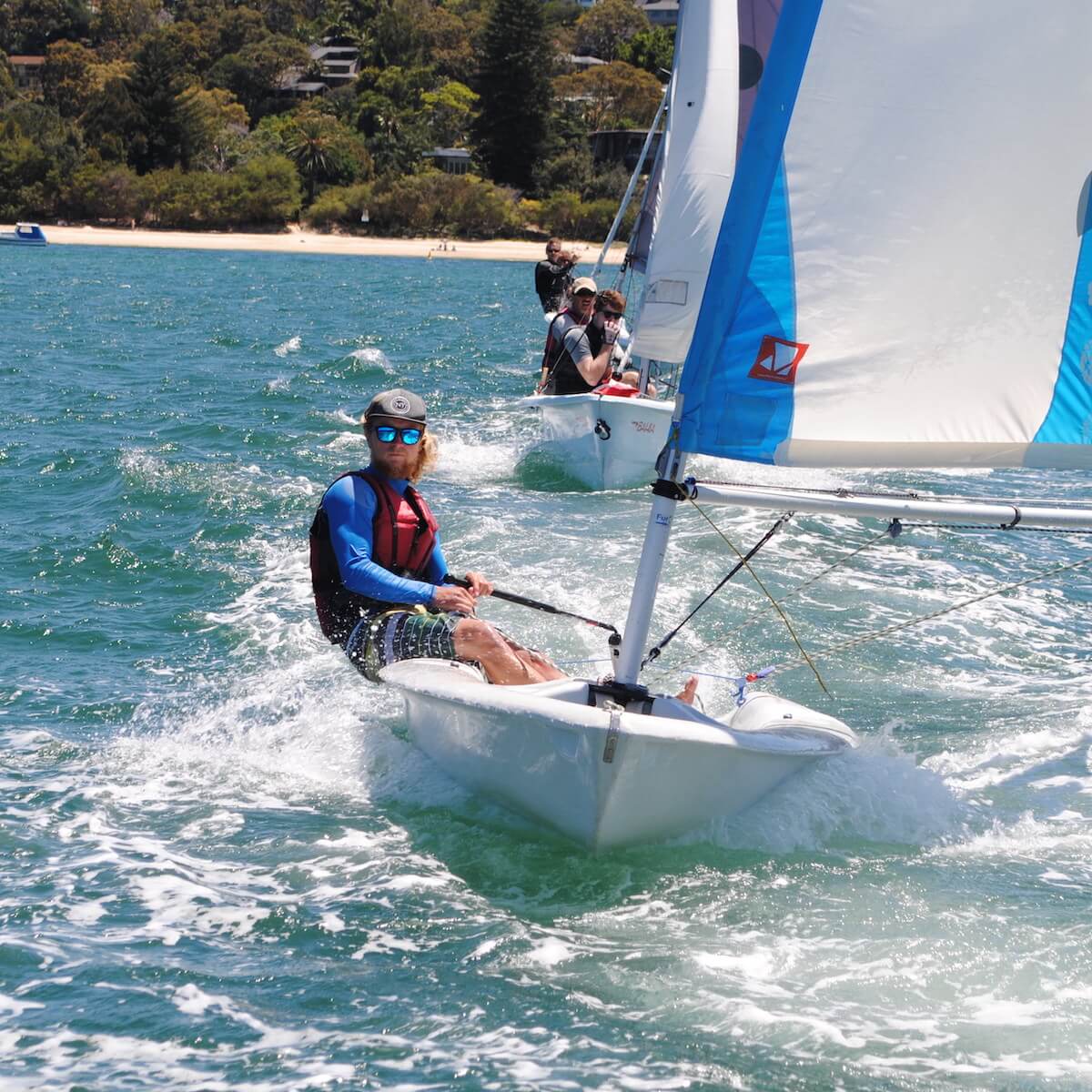 World's best sailing locations
Sail in superb conditions with Flying Fish in Sydney, Australia.
Our training centre is based in a spectaular setting at Middle Harbour Yacht Club on Sydney Harbour.
The local sailing area is blessed with beautiful sandy beaches nearby to explore, as well as plenty of cafes and eateries to visit just a short sail away.
Fish boats are kept a stone's throw from the water making easy access for sailors.
Sailing conditions are generally excellent all year round with plenty of warm sea breezes in the summer.