Learn the core skills of sailing while having a ton of fun.
Whether you're an adrenaline junkie or a relaxation addict, you're sure to find something about sailing dinghies that will float your boat! 
Dinghy sailing differs from yachting mainly because a sailing dinghy is smaller and doesn't have a keel. The crew must, therefore, use their weight to balance the boat and keep it upright.
Learn to sail on our AS/RYA Level 1 course and then join a Level 2 course to improve your skills. After that, you are ready to start racing or hire a boat and go dinghy cruising around fabulous Middle Harbour.
Whatever it takes, get away from the screen and feel the freedom of the wind on the water. It's great for the mind, body, and soul! 
This course is for those who have completed our Learn to Sail course and wish to develop intermediate sailing and seamanship skills. As with all Flying Fish courses we aim to provide quality education in a fun-packed way.
Racing sailing dinghies is fabulous fun and it's a great way to develop your sailing skills as well as your fitness. This course provides an introduction to dinghy racing and spinnaker handling. After the course, you will be ready to join a club and start racing!
Hire one of our sailing dinghies and get out sailing on your own terms. We have removed the faff factor of ownership. Just turn up and get out sailing. This is a superb way to spend a morning with friends or family cruising the cafes and beaches in fabulous Middle Harbour.
Minimum - 3 hours
$155.00
3 hours

Experience the magic of sailing on Sydney Harbour on one of our comfortable yachts. This short lesson introduces you to the exciting sport of sailing in a safe and controlled way.

$199.00
1 day

Spend a fabulous day sailing on Sydney Harbour aboard one of our comfortable yachts. This is an excellent way to gently learn the ropes, meet new friends, and have a whole lot of fun in the great outdoors. Please choose one of our scheduled dates or enquire below to book it as a private event for your group.

$395.00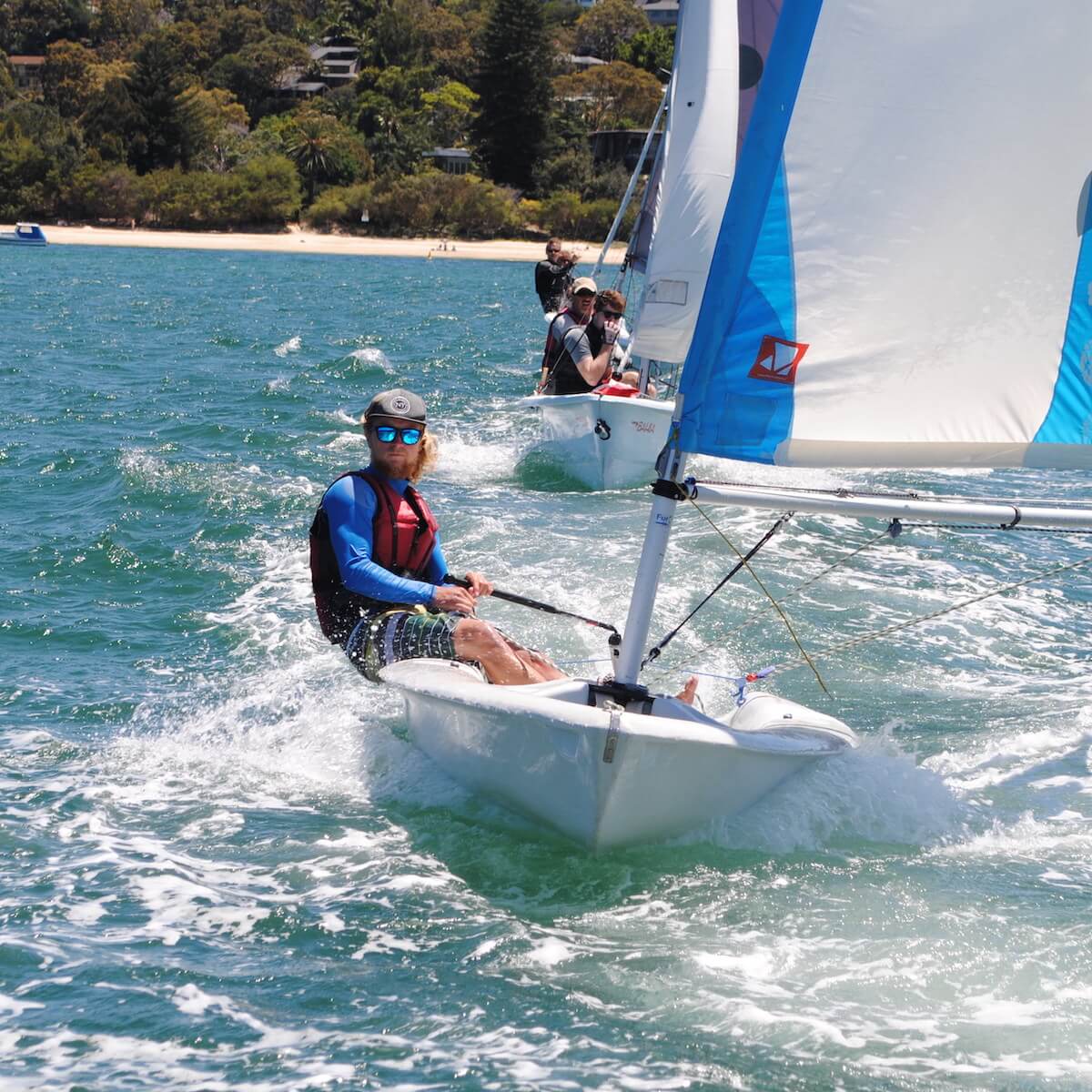 Our training centre is based in a spectacular setting at Middle Harbour Yacht Club on Sydney Harbour.
The local sailing area is blessed with beautiful sandy beaches to explore nearby, as well as plenty of cafes and eateries to visit just a short sail away.
Fish boats are kept a stone's throw from the water making easy access for sailors and our friendly qualified instructors are here to help you.
Sailing conditions are generally excellent all year round with plenty of warm sea breezes in the summer.