Yachtmaster short courses
Plot your own course to Yachtmaster or up-skill in specific areas with our short-course options.
Too busy to commit to a full-time Yachtmaster Fast-Track programme? Plan your own step-by-step pathway to certification in stages. 
If you are an experienced sailor looking to refresh your skills or fill in a few holes in your knowledge then select the short courses relevant to your needs.
 To save money book three or more courses on the same order and receive a 10% discount across the order.
Plan your passage to Yachtmaster.
Select the stage relevant to your level of experience and certification. 
Book your first course at a time and date that suits you. Add additional courses as required to achieve your stage goal.
3. Move to the next stage
Plan your next stage of training to achieve your desired level of certification.
Stage 1: Zero to Day Skipper
The RYA Dayskipper Practical certificate is the Stage 1 goal.  The courses below are all relevant to becoming  a competent Day Skipper. RYA Day Skipper is widely regarded as the recreational charter skipper qualification.
Stage 2: Day Skipper to Yachtmaster
Stage 2 is for competent Day Skippers who are on a path to Yachtmaster. The RYA Yachtmaster Offshore Certificate is the benchmark qualification for professional yacht captains and is strongly recommended for recreational skippers operating offshore.
Stage 3: Yachtmaster Commercial
To work as a professional Yachtmaster you need the RYA Yachtmaster Offshore certificate and some additional courses for commercial endorsement of your qualification. See details of the courses required at the bottom of this page.
To work as an RYA certified Yacht Cruising Instructor at over 2400 registered schools in 58 countries you need to pass your Yachtmaster Offshore examination, get a commercial endorsement, and complete a Yacht Cruising Instructor course.
Stage 4: Yachtmaster Ocean Theory and Passage​
Stage 4 courses are for those who want to take their certification to the highest level. With a commercially endorsed RYA/MCA Yachtmaster Ocean Certificate of competence your qualification is unrestricted by distance.
The RYA Yachtmaster Ocean Shorebased week teaches you celestial navigation, including the use of a sextant. You will leave the course confident that you have the knowledge and skills required to navigate an ocean passage using traditional methods.
This course prepares experienced skippers for the prestigious RYA/MCA Yachtmaster Ocean Certificate of Competence. The programme combines the RYA Yachtmaster Ocean Theory course with an exhilarating Pacific ocean qualifying passage.
The Yachtmaster Ocean Fast Track in Sydney first trains you for your RYA Yachtmaster Offshore Certificate. Then, you go on to learn celestial navigation and complete an ocean-qualifying passage in preparation for the RYA Yachtmaster Ocean oral exam.
3 hours

Experience the magic of sailing on Sydney Harbour on one of our comfortable yachts. This short lesson introduces you to the exciting sport of sailing in a safe and controlled way.

$199.00
1 day

Spend a fabulous day sailing on Sydney Harbour aboard one of our comfortable yachts. This is an excellent way to gently learn the ropes, meet new friends, and have a whole lot of fun in the great outdoors. Please choose one of our scheduled dates or enquire below to book it as a private event for your group.

$395.00
Prefer to complete it faster? Choose a Fast-track course.
Accelerated courses, meticulously planned to take you from zero to Yachtmaster in a matter of weeks.
 A Flying Fish Yachtmaster Fast Track course is a professional sailing programme packed with training and adventure.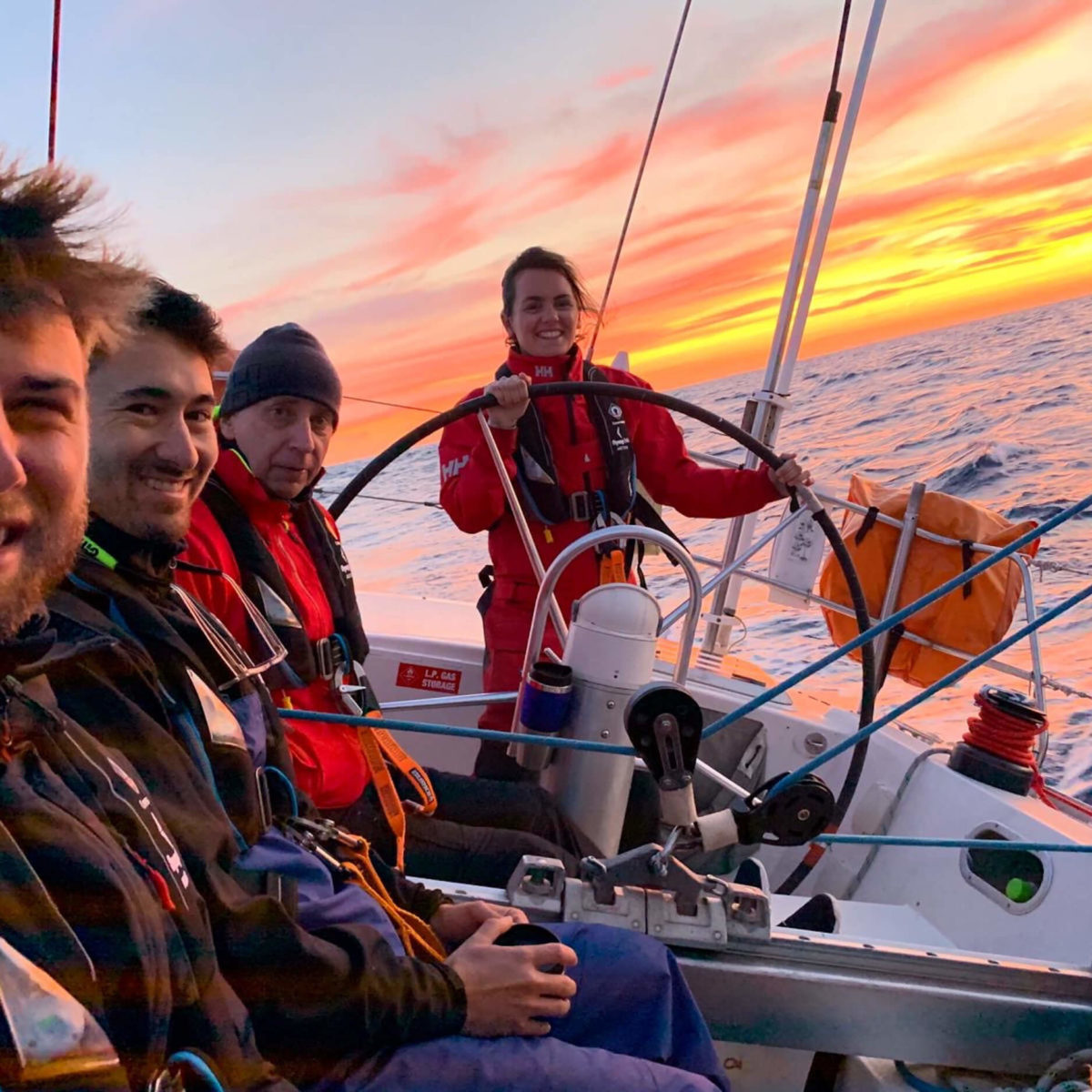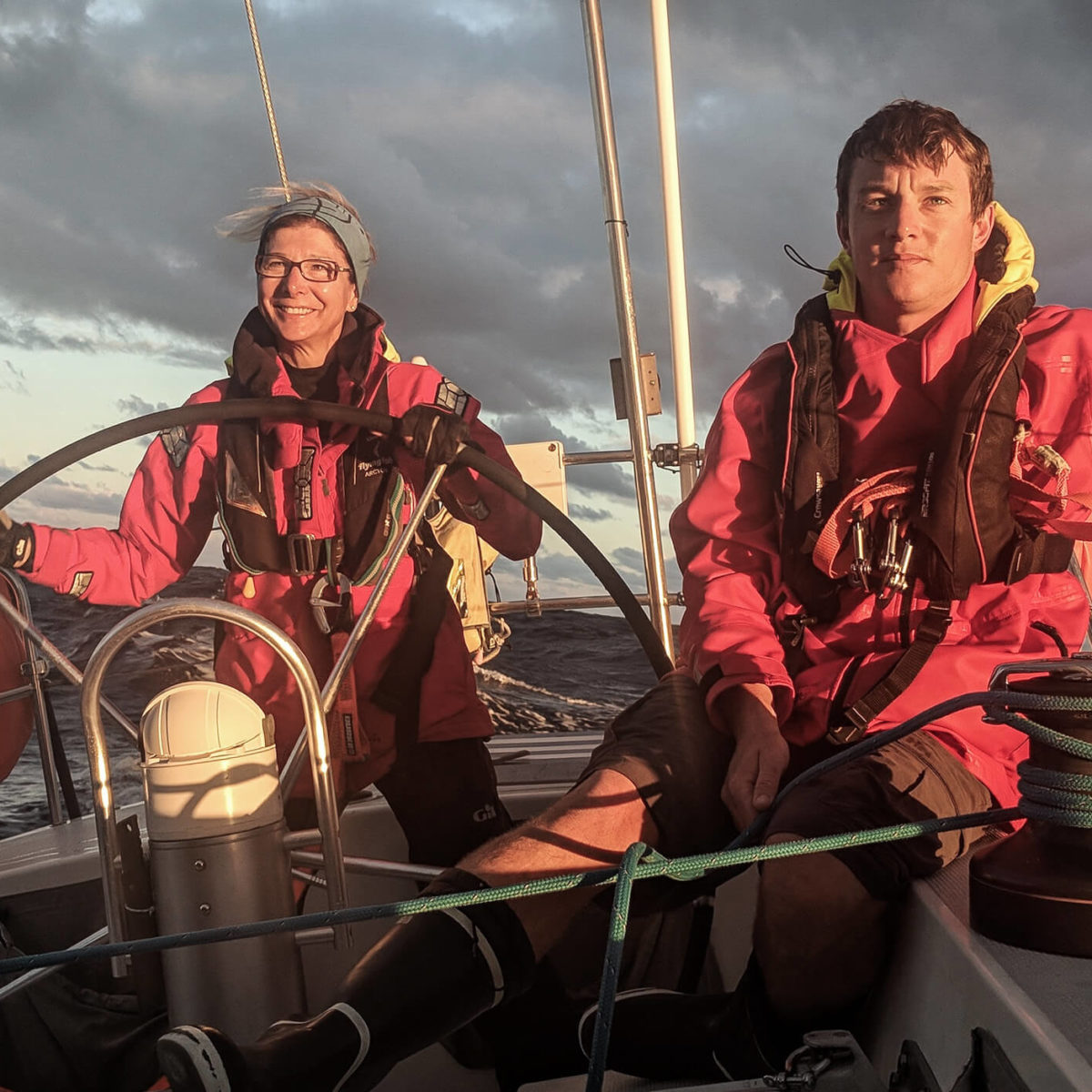 Australia's top Yachtmaster Courses
Professional instructors and fabulous yachts.
Flying Fish employ a team of highly qualified, friendly and professional instructors and operate a range of fabulous training yachts.
Worldwide employment opportunities
A commercially endorsed Yachtmaster qualification is a passport to employment in the yachting industry.
3 hours

Experience the magic of sailing on Sydney Harbour on one of our comfortable yachts. This short lesson introduces you to the exciting sport of sailing in a safe and controlled way.

$199.00
1 day

Spend a fabulous day sailing on Sydney Harbour aboard one of our comfortable yachts. This is an excellent way to gently learn the ropes, meet new friends, and have a whole lot of fun in the great outdoors. Please choose one of our scheduled dates or enquire below to book it as a private event for your group.

$395.00